How nice of you to visit my blog!
"Hi, Gram. How was your lunch with your friend today? Did you have a good time?" Those words, spoken by my then eight-year old granddaughter, Charlotte, when I answered the phone one summer day, show the type of relationship I have with our grandchildren. My husband and I are close to them, involved in their daily lives, know their likes, dislikes, activities, and opinions as they know ours — and our grandchildren live almost 2,000 miles away.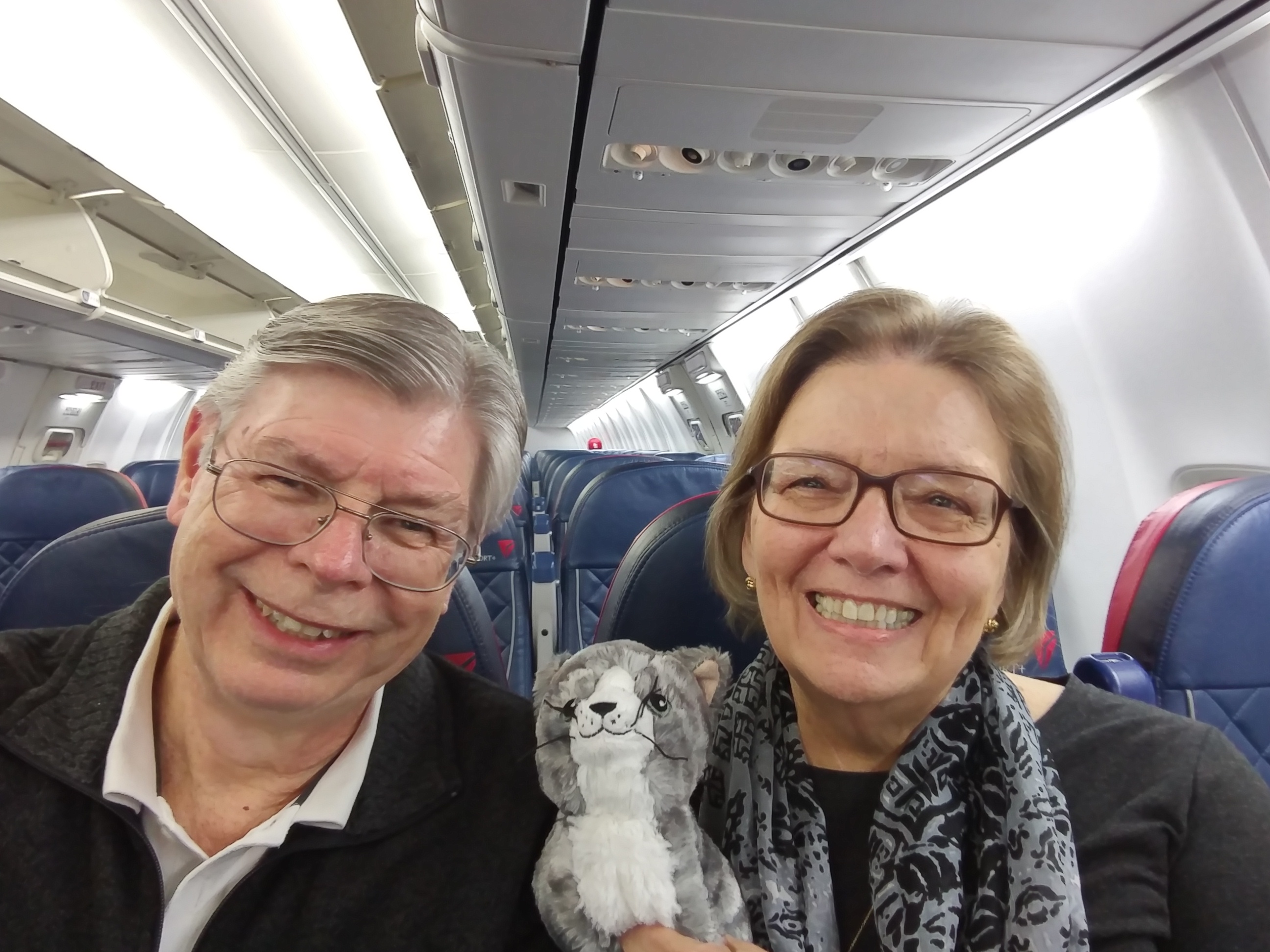 Life as a grandma is definitely not what I thought it would be. My ideal family life for my grandparenting years would start with a family compound. (I laugh but it's true.) My husband and I would have a sizable plot of land (with woods and a pond) and our grown children and grandchildren would live there with us, happily ever after. Of course, each family would have their own house, but we'd be one big, fun family on the magical estate. Doesn't that sound great?
The reality is that while we live in Ohio, our daughter moved to Orlando, and our son and his wife moved first to San Francisco then to the state of Washington. Both kids were following careers they wanted and, honestly, I was fairly accepting of having my adult children live far away. I really was! After all, adult children don't change that much. Phone calls, texting, Facebook, emails, and occasional visits kept us connected with our offspring just fine.
That merry period of happy acceptance ended when our first grandchild was born to our son and his wife. My dreams of being the grandmother I had imagined were dashed as I realized that pink bundle of joy was across the country and changing day by day. I panicked (and I choose that word precisely) that I would never be the type of grandmother to her I wanted to be.
The Reality. Wonder of wonders! Despite a daunting number of miles between us and the grands, my husband and I are involved, loving, and loved grandparents — just in a different way than "regular" grandparents. As "Grandpa" and "Gram," we are dealing with the distance obstacle that life has placed between us and what is now four grandchildren, all in Washington: Charlotte, age 9; Anderson, age 7; and Fiona, age 5; and Sebastian, age 2.
I am happy to report that after being a long-distance grandparent for over nine years, I can tell you with profound joy: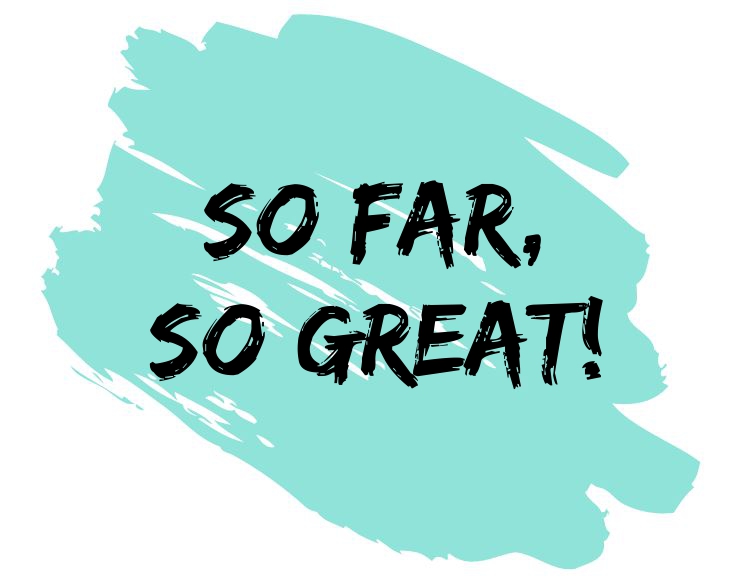 We have made our relationships with our grandchildren work — and work very well, with video chatting, phone calls, mail, visits, and more.
Strong wonderful relationships with our grands could not be possible without our amazing daughter-in-law and son who are committed to having the kids' grandparents in their lives. I never ever thought this could be … but the truth is: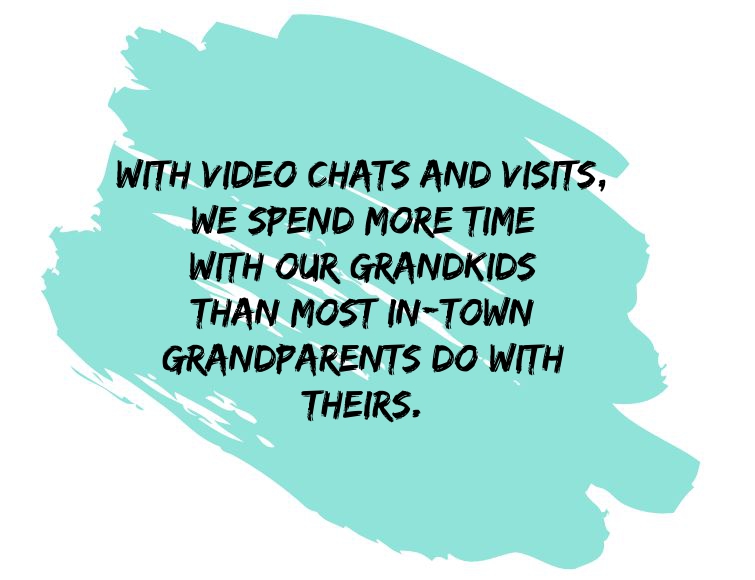 Happily connected.
So far I have learned …
You can have a strong relationship with your grandchildren.
You can teach, nurture, influence, and enrich their lives.
You can become one of the most important people in the world to them.
Yes, even if you live in San Diego and they are in Milwaukee.
My grandkids know my favorite color, where I keep my books, what I do each day, who my friends are, what we had for dinner last night. I know their likes and dislikes, what happened yesterday when Anderson saw the garbage truck make a mistake, how Charlotte's guinea pigs are acting, heard how joyful Sebastian was to find his lost stuffy, and learned from Fiona that Pluto is a dwarf planet not an official one.
My grandkids know us and recognize us instantly. We have our own conversations, inside jokes, favorite books, fun traditions. Maybe best of all, our grandchildren leap into our arms without hesitation when we visit in person.
Charlotte (she's the 9 year-old) was sick in bed not too long ago. Her Grandpa and I spent 2 ½ hours on FaceTime with her. She had the family's iPad in her bed and while we were talking to her, playing games, reading books, and keeping her company, she never left her bedroom. Her parents would pop in occasionally to make sure all was well, but they were glad her germs were staying in her room and not going to her siblings.
Welcome to my blog.
I call my blog Miles Away Grandparenting because yes, we can grandparent effectively, no matter how many miles separate us from our darlings. With this blog, I'll let you in on what has worked for me – and any pitfalls I have encountered — and other advice I have heard. I share the body of information I have learned from being a long distance grandma of grandkids from infancy to Age 9. I don't offer advice on older kids because I haven't lived it – yet!
About me.
I am 70-years old and was born in Ohio. I was graduated from Miami University in Oxford, Ohio, as was my one-and-only husband, although we never met until after graduation. We raised our two kids (now ages 41 and 35) in Springboro, Ohio, in the house we still live in today.  My husband worked away from the house and I made a decent living as a freelance writer for businesses, a career which also (gloriously!) allowed me to be an at-home mom. We have been married 45 years and are now both loving retired life.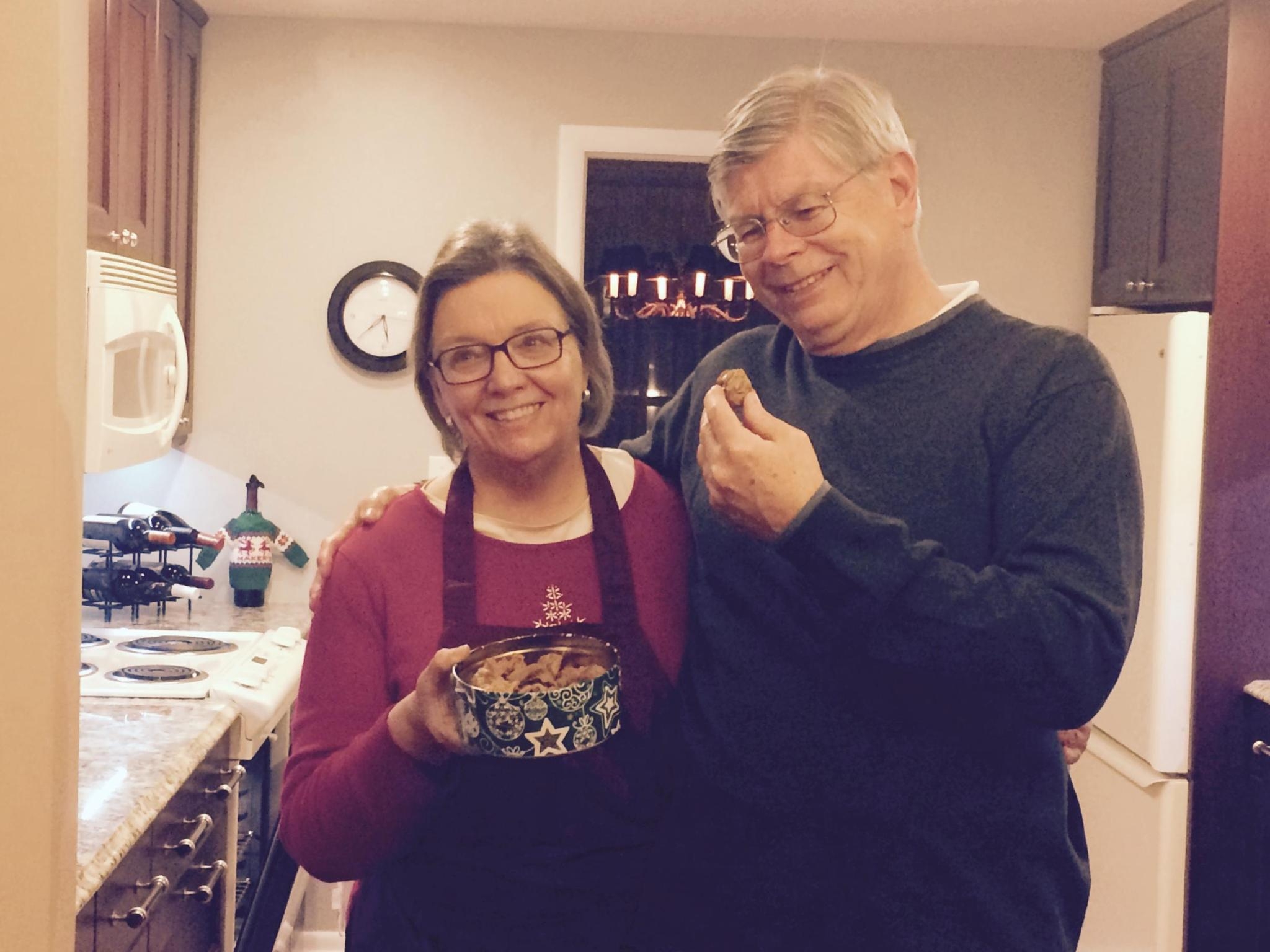 Join me! 
Of course, you and I would love our grands to be around the corner instead of across the country. Absolutely! But that's not what life has given us. So we dry our tears, throw our grandparent fantasies out the window … and make new dreams and new memories! That's what my blog is all about. I'm glad you're reading this — and hope to have input from you.