"The most fun thing I have done during the quarantine has been walking in the front door of your apartment," said Charlotte, grinning ear to ear as she accessed the code to open the front door to our rented apartment.
That statement made me sad — and incredibly happy we could give her the gift of new surroundings, at least some of the time!
For years, every time we have visited our son and his family at their home in Washington state, we have stayed in a spare bedroom located in their basement. That has worked out fine.
Advantages:
Maximum time with the kids.
No cost.
No need to rent a car.
Disadvantages:
Hard to find enough time to rest … and when we do rest, we feel guilty.
We have a tendency to overdue helping with meals, laundry, etc. and living under their roof encourages this.
Why this visit is different.
Our son is now working from home and, by rearranging some furniture, the spare bedroom has become mostly a home office. Of course we could still use it as a bedroom during the evening and night, but that sounded cramped and would pose some logistics problems.
I had a brainstorm. For this visit, let's rent a place on VRBO (Vacation Rentals by Owners) or Airbnb. We started looking for an apartment, close to their house so going back and forth would not be a big deal. Our son and his wife said we could use one of their cars. Since they are quarantining anyway, we trusted that us using a car would not be a big imposition.
The result? A great idea!
After staying a few weeks, we can positively say this has turned out to be a terrific decision.
Time to rest — without guilt. We used to take rest breaks in our basement guest room but felt guilty hearing the activity of the house and not being part of it. Driving away is hard, but it's like taking off a band-aid. We do it … go back to our apartment and put up our feet. One glass of wine, please! And oh, the quiet cup of morning coffee. When we arrive at their home, we are energized!
We have a place the grandkids can safely visit during quarantining. Our grandchildren have not been to another place since February! Not a store, restaurant, playground, church, museum or even a friend's house. No wonder they are so excited to be in another living room, another home! They absolutely love coming to our apartment.
We get precious one-on-one time. While we have had all the grandkids at our apartment at the same time, overnight stays are for the children one at a time. We pamper the visitor, fuss over everything, cook their favorite items, focus on he or she alone — all those advantages of being an only child. "I just love it here!" Fiona will say every fifteen minutes. With their growing family, we have never been able to create one-on-one time except in very small chunks, so these overnight stays area joy! We tried to get an apartment with two bedrooms and happened to — but knowing what I know now, the extra bedroom would have been a top priority.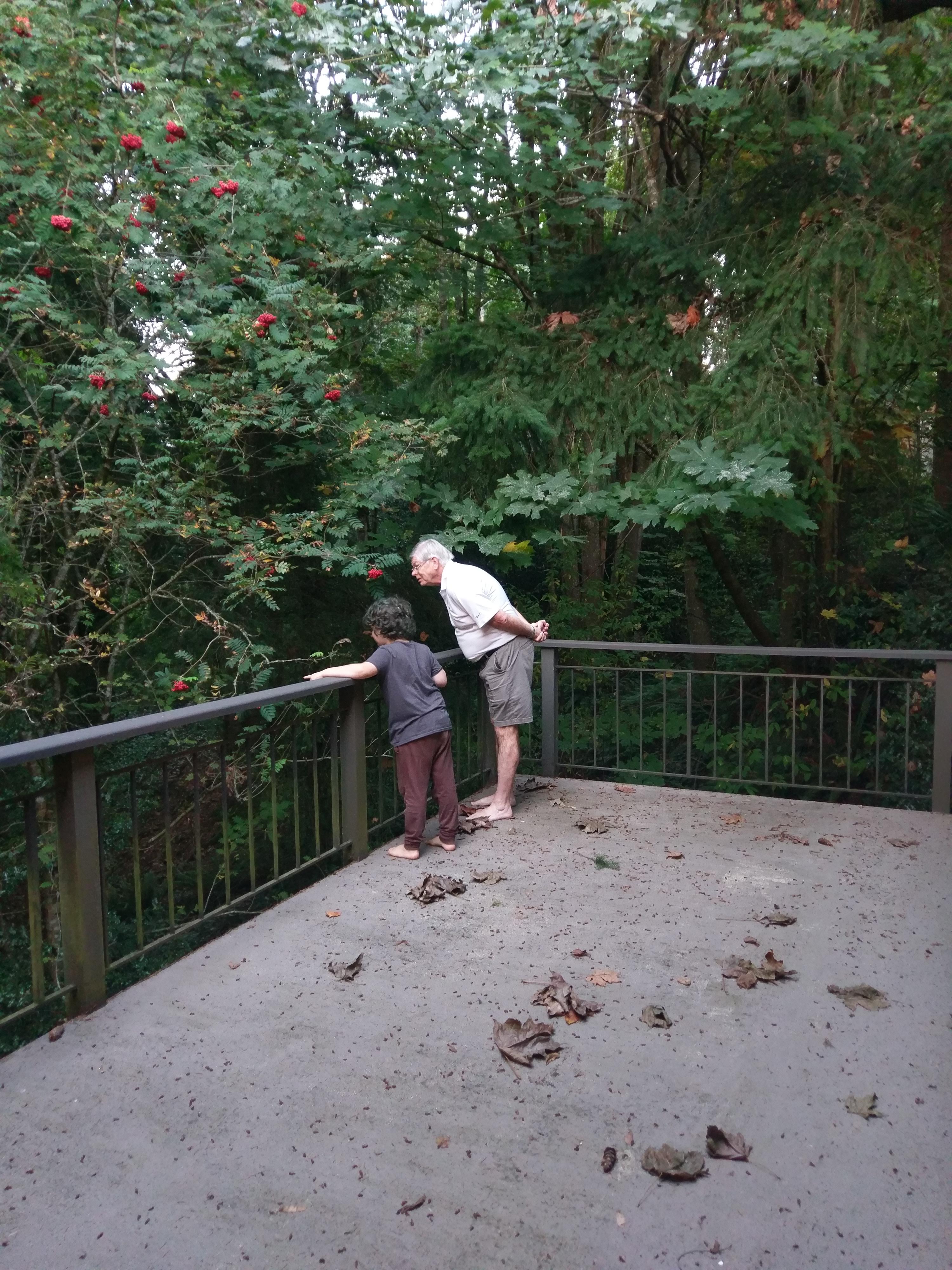 Our son and his wife have a getaway place. During every visit, we happily watch the grandkids many times so our son and daughter-in-love can have time away. They often go out to eat, or to a coffee shop — they laugh and say that even going to IKEA is fun for the two of them. (When she's not breastfeeding, they have a night away.) We love being able to give them "couple time." Our temporary apartment has allowed us to do just that but in a different way. While we are at their house with the grands, the happy couple have been able to spend an afternoon or evening at our apartment. This is the first time they have been alone together away from the house since the pandemic started!
We feel more like "regular" grandparents! We do things like baking brownies in the evening at our apartment to surprise the kids the next day … having our daughter-in-law drop the kids at our apartment, at our request, so she can have tea with a girlfriend.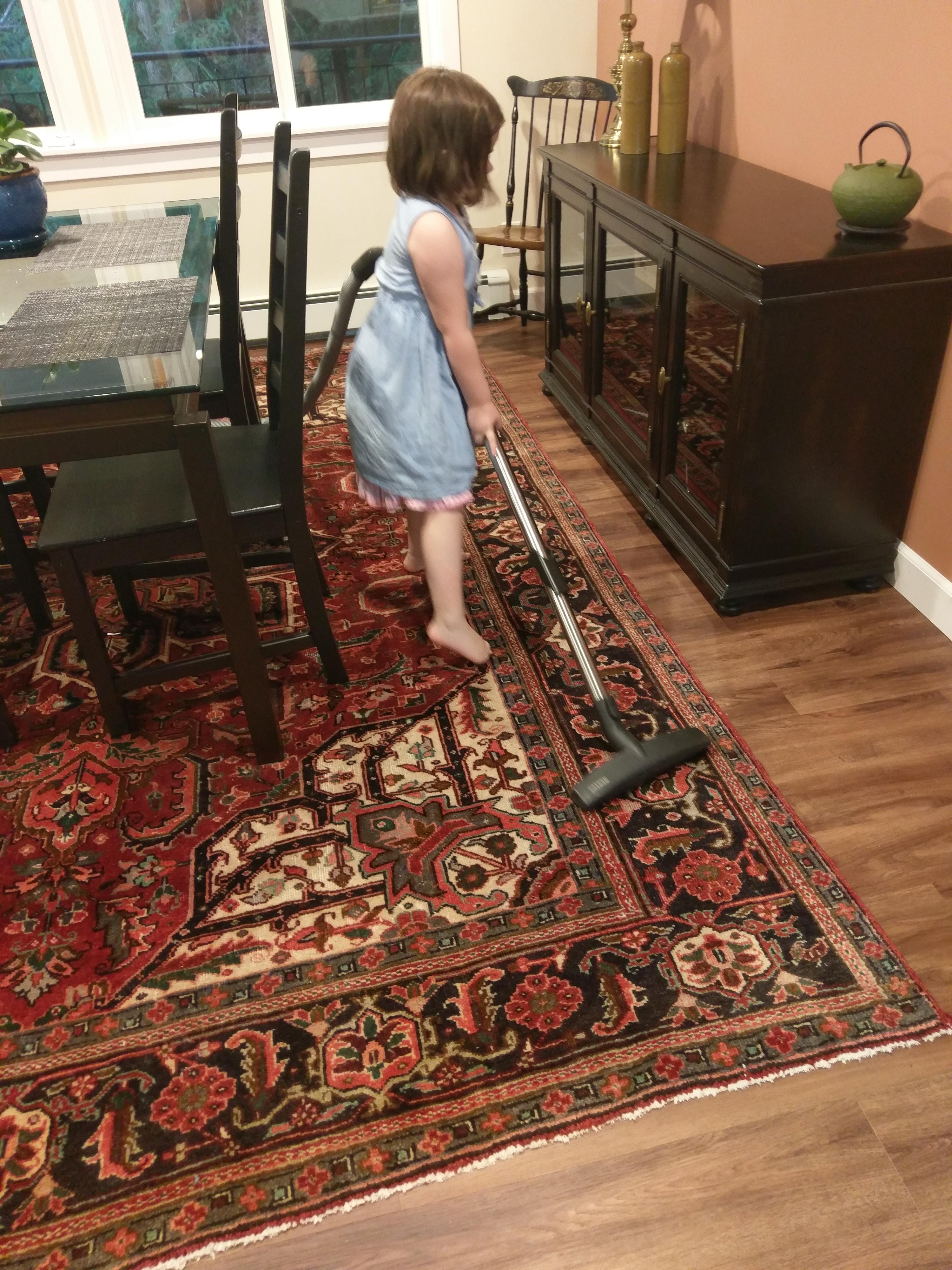 The only disadvantage of having our own place? The cost. Ouch. Nothing about the Pacific Northwest is cheap.
Have you ever rented a place instead of staying with your kids? How did it work out? Please share in the Comments section below.
To read more about our cross country road trip, click here and here and here.