A decade or two ago, I used to pine for vacation trips to explore a new city, state, or country. Sightseeing, shopping, fun, restaurants, art museums! Now my dream vacation is to be in a certain backyard in Washington, sitting under a tree, reading books to my grandkids.
Whether you're driving 200 miles in your SUV or boarding an international flight, the time you're about to spend with your grandchildren has you as excited as the night before your birthday. Your empty arms will soon be filled with the darlings of your life.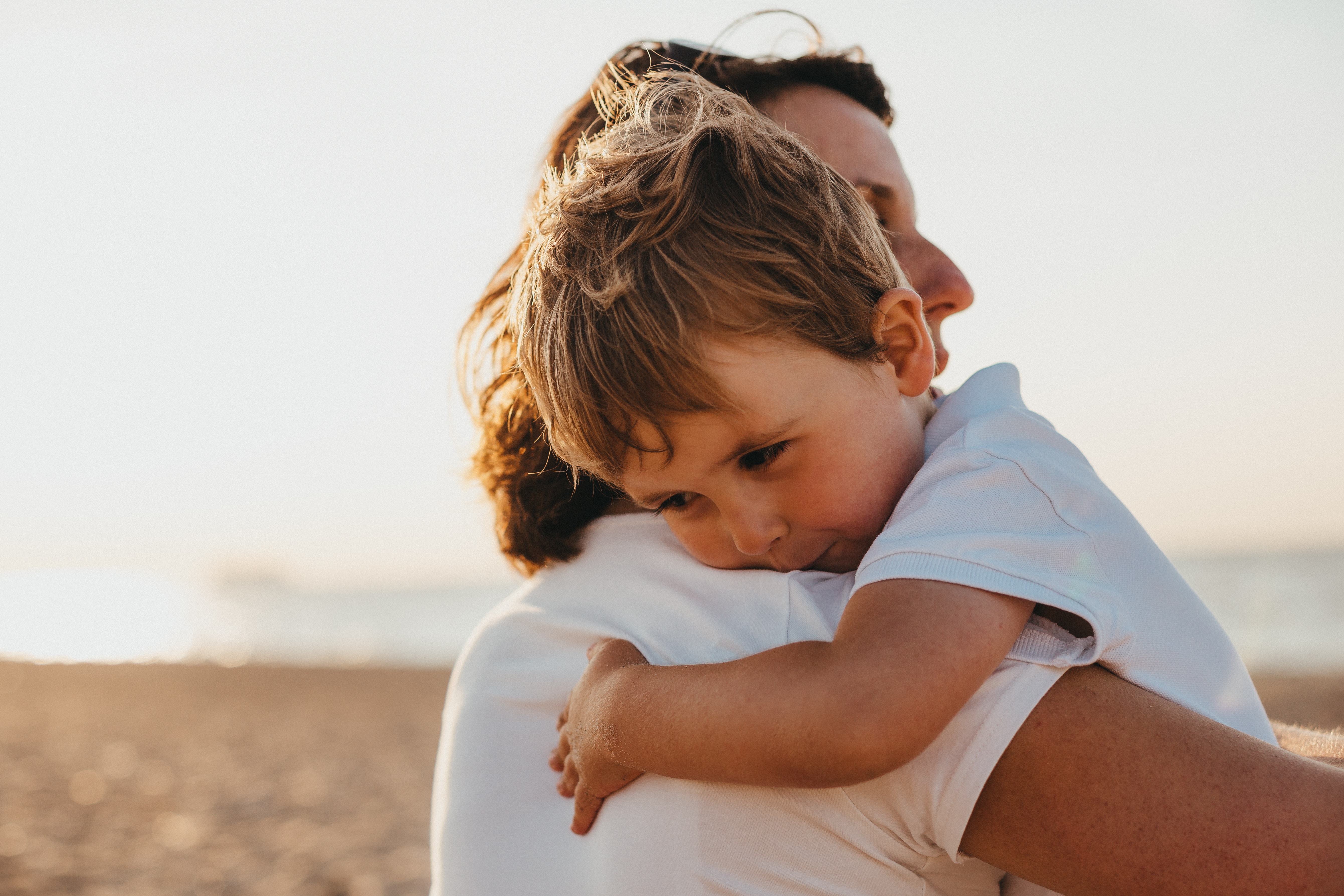 Since you and I are "miles away grandparents," visiting is also a bit of a challenge. After all, we're not "local" grandparents. They make three-hour visits here or there, get worn out, but know they'll see the grandchild again in just a few days. So they go home — and rest.
On the other hand, you and I have a "feast or famine" situation: concentrated, intense periods of time we're with the grandchildren – perhaps constantly in their waking hours – followed by months with no hugs, no kisses, no fun. So we have to "grandparent NOW!" That's quite different from the grandparent who visits a few times a month.
Add to that challenge: we're not just a grandparent — often, we're also a house guest. We're not the garden-variety house guest either, only having to adhere to traditional etiquette practices. We have to try to be a positive addition in dozens of different ways to a busy household. Our unique house guest "position" makes us go waaaay beyond just cleaning up after ourselves and complimenting the hosts.
When thinking about those trips my husband and I made when our first grandchild was a baby, my goal for the visit then was: be with the baby as much as possible and help out as much as I could.
But the more I thought about what I really wanted, I realized my goal has to be: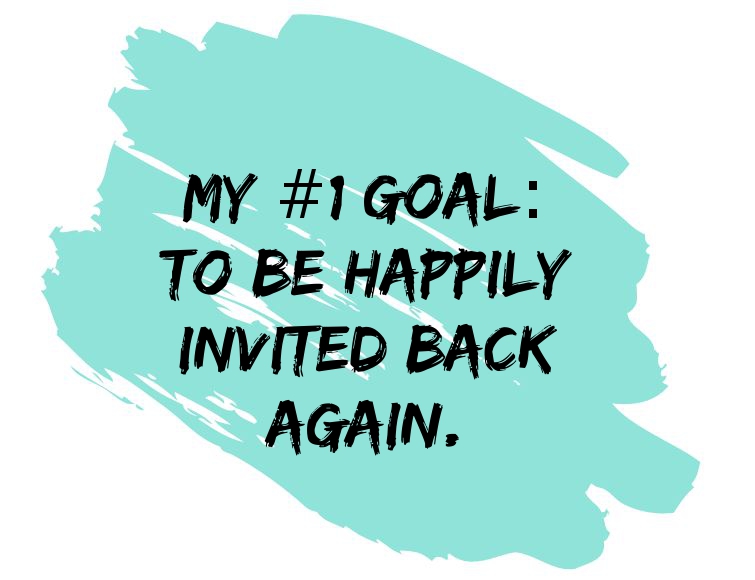 After all, I could enjoy a wonderful visit but be such a pain-in-the-tush that my son and daughter-in-law would not be eager to have me back again. If I disrupted their household, was bossy and opinionated, etc., who could blame them if they were relieved when we were packing our bags for our return flight.
I never wanted that to happen. Of course, they probably would feel obligated to ask us back, but I wanted them to want us to come back!
So I vowed to be the type of guest the family can't wait to see again. That's my goal and I'm stickin' to it, every single visit. And it's working.
What are your goals when visiting your grandchildren who are miles away? Please share in the Comments section below.
Hey, fellow grandparent! I invite you to subscribe to this blog. You'll receive an email every time I post a new article. I don't share your email address with anyone, and you can unsubscribe at any time. Click here to subscribe.