I never wait until the out-of-town family arrives to get the food and beverages they need. Instead, in advance I ask the parents what items are good to have on hand for the grands' breakfast, lunch, and snack times, such as cheese, cereal, fruit, bread, juice, tortillas, raisins, eggs, granola bars, hummus, etc.
Alas, there's no relying on my notes from previous visits. The list I used last year is only now partially correct because the kids' tastes (and their favorites) change.
A planning method that works well for us is creating a "shared document" on the internet for all the adults to use. Every time the parents think of a food item that would be good to have at our house, they add it to the list. A couple of days before they arrive, we use the list to stock our kitchen.
When discussing food items, I ask for specifics when necessary — such as what brand, type, and flavors of yogurt — so I'm sure to get the items my grandchildren are used to.
I really try not to go overboard in what treats I bake or buy. Man, is that tempting! But staying away from home is a disruption — a happy disruption, but still — so I try to make sure their nutritional plan is pretty much the way it is at home. Also instead of sugary surprises, I try to come up with mealtime fun such as letting them help prepare the food, picnics, etc.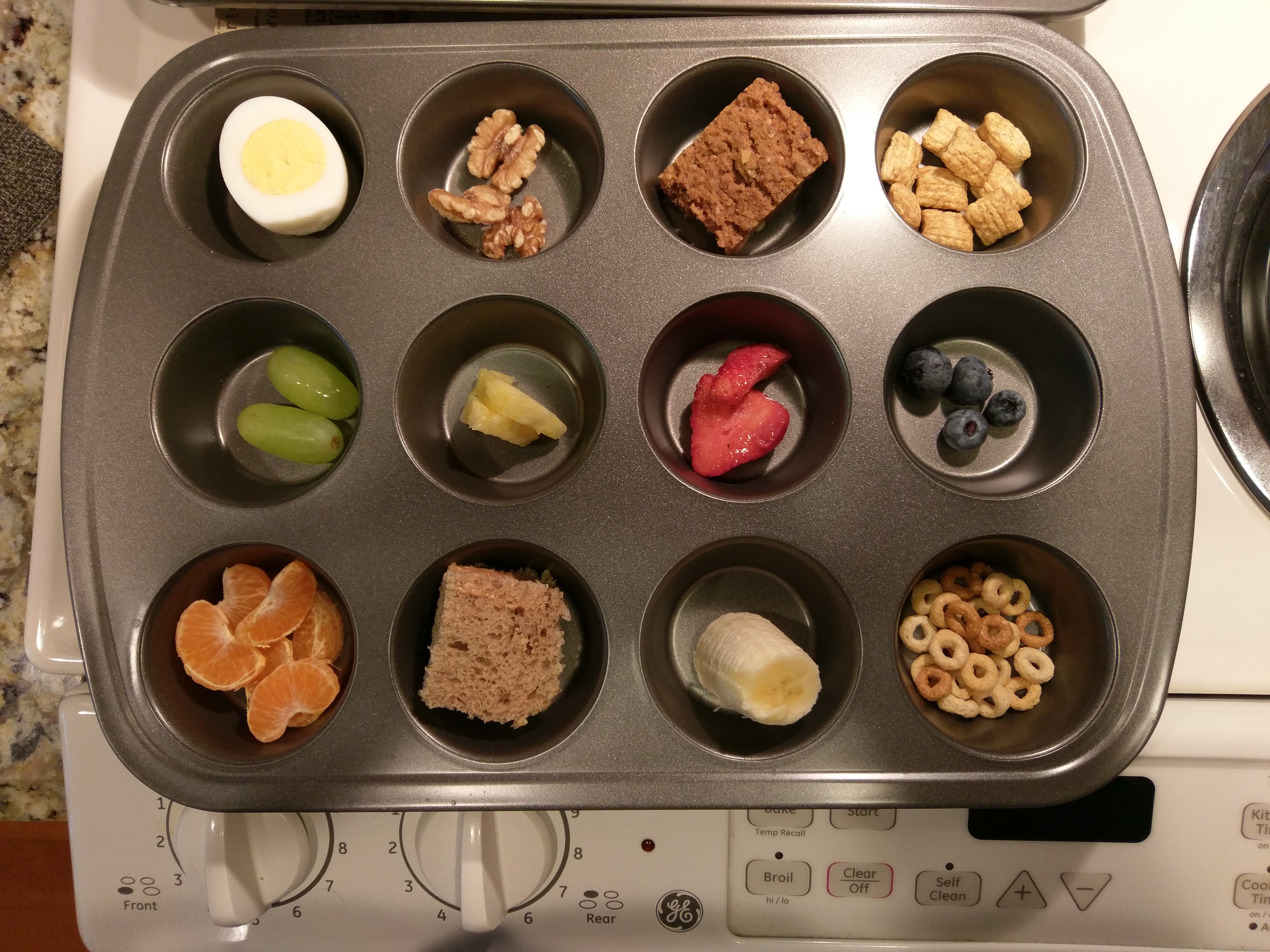 Regarding dinners: I pretty much wait until the family has arrived to finalize these plans. You see, when they visit, we happily give ample opportunities for our son and his wife to have "date nights" at our son's favorite restaurants in his former hometown. Since plans for those date nights aren't easily made in advance, I wait to plan dinner entrees until I know who will actually be at our table. I have necessary ingredients on hand and make suggestions of entrees to see what the gang says.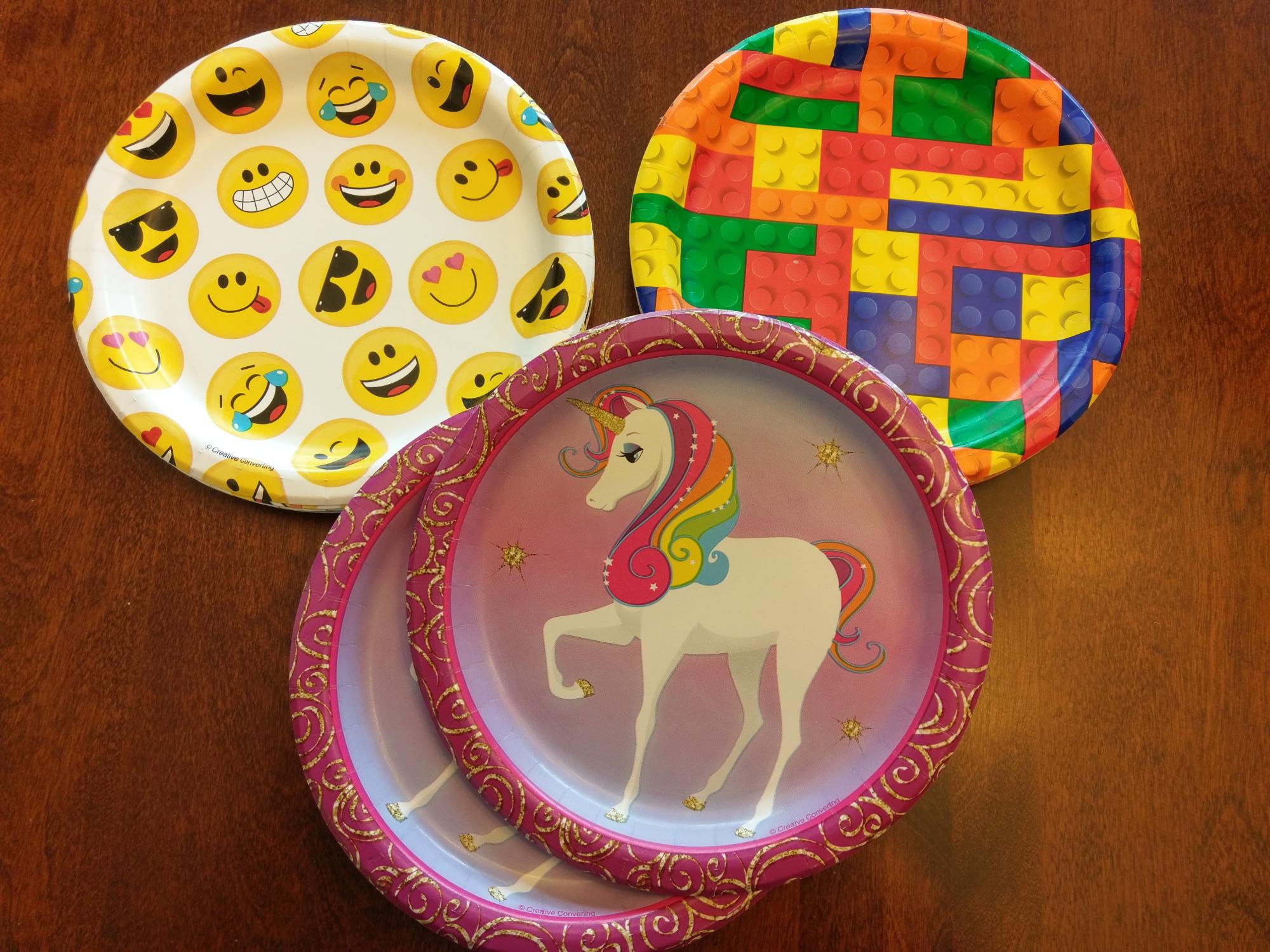 I always ask the grandkids' parents to bring the sippy cups and kid-size forks and spoons the kids are used to, to go along with my supply of plastic kid-size plates and bowls. My grandkids always think it's fun that I have an assortment of decorative paper plates on hand as well. The dessert-size plate works well for a small child's meal and the kids love picking out which fun plate to have for the upcoming meal. 
Do you have any tips for meal planning and stocking your kitchen when your grands visit from out-of-town? Please share in the Comments section below. We'd all like to hear your ideas!
Hey, fellow grandparent! I invite you to subscribe to this blog. You'll receive an email every time I post a new article. I don't share your email address with anyone, and you can unsubscribe at any time. Click here to subscribe.