Our 8-year old Charlotte loves to cook. So does her Grandpa. The fact that granddaughter is in Washington state and Grandpa is in Ohio didn't stop them one bit.
The other day, Charlotte wanted to make a from-scratch carrot cake, from a book her Great Aunties gave for her birthday.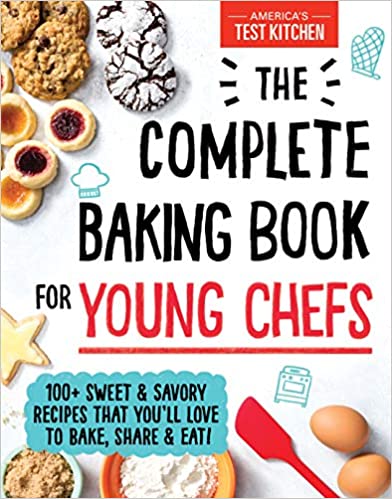 Her Mommy, a great teacher of cooking skills (and all other things), helped her assemble the wet and dry ingredients the recipe called for. Charlotte even peeled all the carrots.
Charlotte wanted Grandpa to watch her as she assembled the cake and got it ready to put into the oven. That called for a FaceTime session that lasted an hour and a half!
Grandpa sat comfortably in his den and Charlotte was alone in her kitchen. I stayed away — except to snap a photo — because I couldn't offer any cooking advice. But mostly, it was so granddaughter and grandfather could have this time alone.
"She really knows what she's doing," Earl said to me later. "She read the recipe aloud and we both discussed how she would do it."
He said Charlotte was puzzled when the recipe called for parchment paper. She didn't know what it was. "I explained, and I guessed a few places it could be in their kitchen. She found it," Earl said. "She carefully cut a sheet to fit the pan. She knew how to use the cooking spray the instructions called for, too. I was impressed."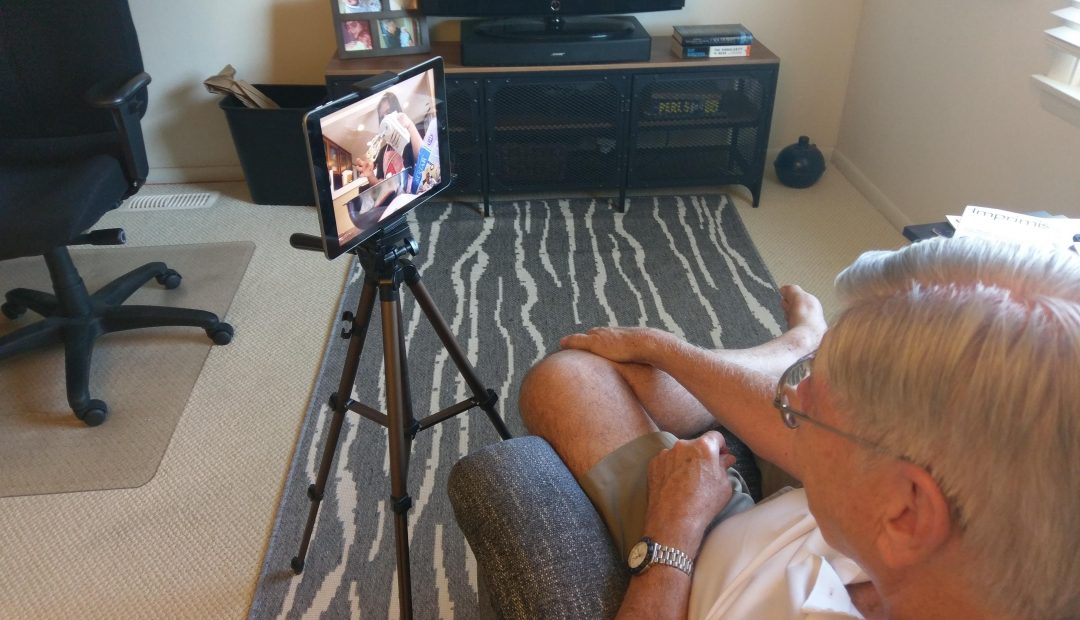 Grandpa admitted much of the time was spent with the two of them talking and laughing … and I loved to hear that coming from down the hall. They both followed "safety first" when it came time to use the hand mixer.
When the batter was in the pan, Charlotte went to get Mommy to put the pans in the oven.
The next day Grandpa and Charlotte had another cooking session while she made the from-scratch frosting.
Granted, Grandpa didn't get to sample the finished product. "Doesn't matter," he says with a smile.
He offers this observation: "You know, helping someone via video chat might be better than helping them in person. I could not take over any aspect of the project but rather could just give her verbal advice and instructions."
Whether you FaceTime, Skype, Google Duo, or Facebook Portal, check out more unique opportunities on my post "You can do THAT?"
What are some non-mainstream activities you have done while video chatting? Please use the Comments section below.