"Hi, Lauren. It's Grandpa! How are you, sweet baby? Are you having a good day? Grandpa loves you sooooo much!" 
After that little bit of talking – eeek! – you might be totally out of ideas for what to say on a phone call with your four-month old granddaughter.
No doubt about it: babies, toddlers, preschoolers, and young kids are simply adorable as they charm you with their cuteness, innocence, and wonder with the world. But they are also the most difficult to connect with when you live out of town.
The reasons why it's difficult to connect include:
A baby or child has no social skills. They feel no desire or obligation to connect with this adult who has a title of grandparent.
If we try reaching the grands by mail, it's not until age three or four that they even "get" that we're the one who sent the card, letter, or package.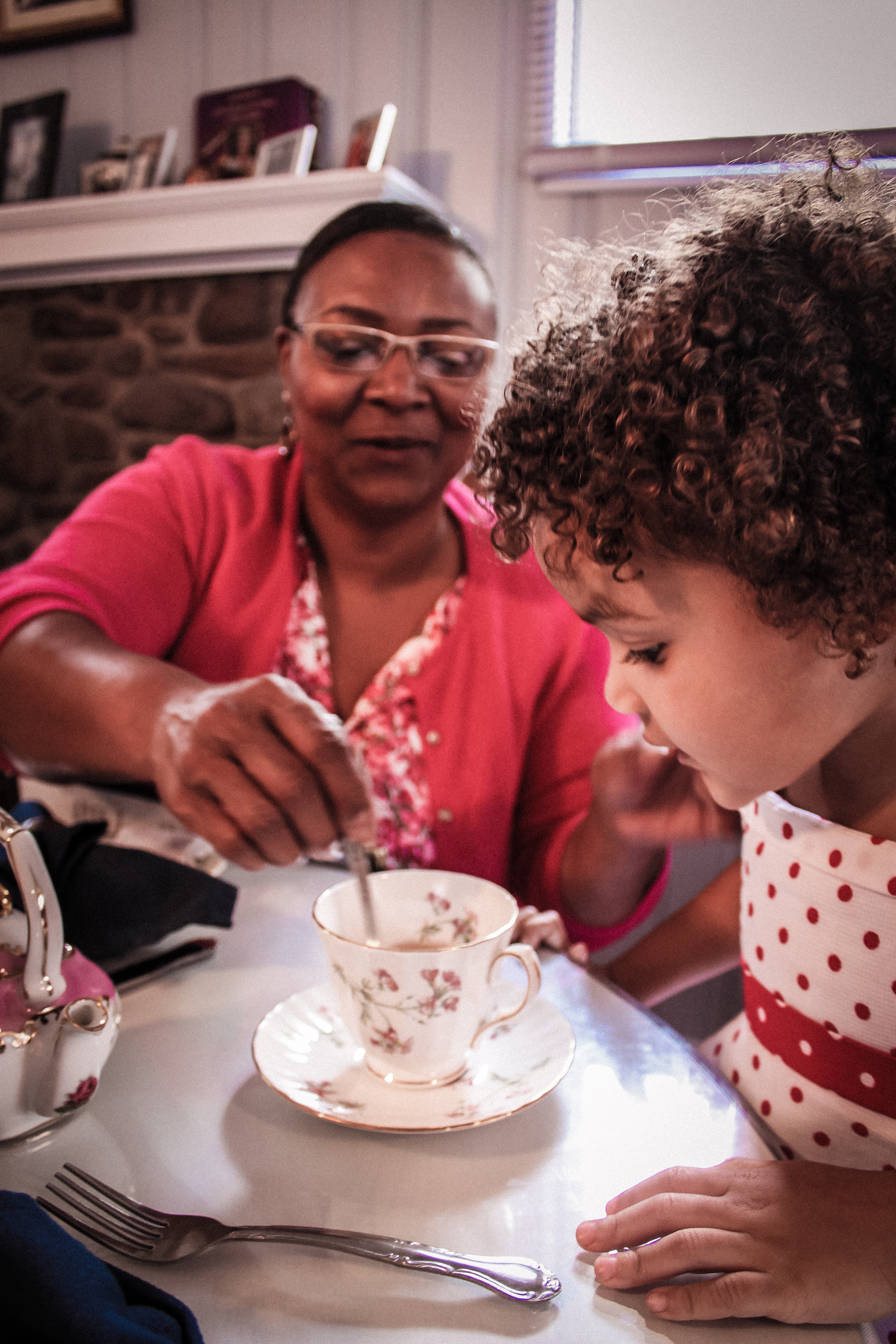 A small child's limited memory adds to the challenge of being an away grandparent. I could have a terrific visit with my grandchildren in the Fall, having a tea party, going to the pumpkin patch, baking apple bread, and enjoying trick-or-treating. But if I have little contact with them until my visit the following spring, I could be starting from scratch in our relationship.
Children connect with people who are part of their lives, right in front of them. Your grandson Aiden will know and like the next-door neighbor lady more than you – unless you build a strong and solid relationship by becoming a real part of his life.
Young grandchildren often remain mute on the phone, offering little response — sometimes even to direct questions.
To build a relationship, you need to know your granddaughter loves dinosaurs, hates loud noises, knows how to build a tower out of Legos, loves Wednesday because it's trash truck day, and thinks strawberries are the best food on the planet. She needs to know that you're afraid of spiders, have six brothers and sisters, love classical music, don't like the color orange, broke your glasses because you left them outside yesterday, and have a collection of fountain pens.
Building relationships with wee ones takes a lot of effort … and there are significant challenges. But you can connect through video chats, phone calls, mail, visits, and more. The result is strong, mutually-beneficial relationships.
How do you keep connected with your out-of-town grandkids? Any special tips you could share with those of us desperate to make these relationships work? Please use the Comments section below.