For most families, it's "a given" that you've made the trip to their city to spend time with your grandchild.
But beyond that basic requirement, you and the grandchild's parents might have specific expectations of your time at their home. The more you share these, the smoother the visit will be.
Their wishes.
For some parents, your visit means at last there's a babysitter they trust, and they'll scoot away every chance they get.
For others, it's a chance to take the preschooler to the zoo while you stay home with the baby.
Other parents might just want to stay home with you and enjoy being a big family all together. 
Some stressed out parents are looking forward to the extra pair of hands you'll provide so they can "coast" for a while or tackle projects that need to be done.
You finding out their heart's desires – and making them happen —  makes you a valued addition to their home.
When my husband and I visit, I always ask my daughter-in-law shortly after I arrive, "What do you want to accomplish this visit?" I already know that my  very busy daughter-in-law, mother-of-four — who has no in-town relatives — loves to be able to get some household projects done while she has grandparents entertaining the kids. She might want to pack up 3T clothing and get out the 4T, cleaning drawers and closets as she goes. She might want to run errands or have Grandpa assemble the bouncy seat that had been stored away. She's a planner and I know she has looked forward to our help.
Prior to our visit, I always remind her to book any appointments (doctors, hair salon, etc.) she wants to make for herself for the time we're there – something it's hard for an at-home mom to find time to do.
During our visit, we often offer our son and his wife many chances for alone time and fun time. We know they don't often ask so we make sure we make the offers!

"You kids want to go out to dinner some night soon? We can do dinner for the grandkids."
"Would some afternoon this week be a good time to meet one of your friends for coffee? I'd love to give you that time."
"Since you've weaned the baby, would the two of you like to have a long day away?"
Your wishes.
Is there something special you want to happen during your visit?
I thank my lucky stars that our son and daughter-in-law often ask us if there's anything in particular we want to do with the kids while we're there. "As a matter of fact, we'd like to take the to the playground on Conover Street one of the days we're here, if it works out," we might say. "And we'd love to take the kids to the Original Pancake House some morning. "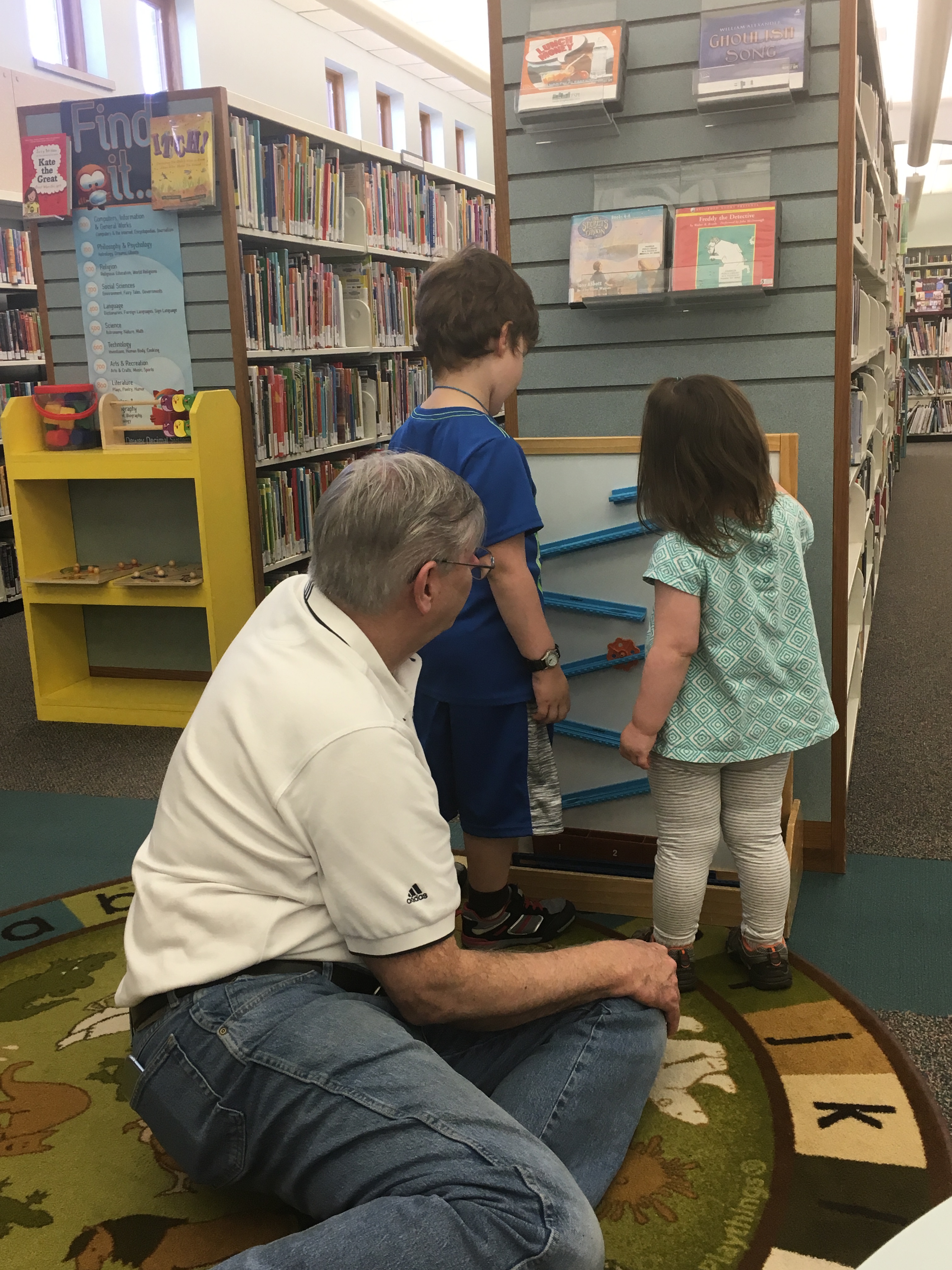 Make sure everyone is on the proverbial same page. We're careful not to make assumptions; rather, we wait and check with the others to see what they want.
"I was so disappointed when my daughter still sent Kyle to daycare even though I was staying at the house," a grandma confided to me. She said she never asked her daughter if Kyle could stay home, and I offered the opinion that perhaps the daughter didn't know her Mom was willing to take that on!
I think there's nothing wrong with asking – asking not announcing! — what you want.
"Do you think we could take the girls bowling while we're here? We'd love to share why we like it so much."
"Do you think there would be time for me to make brownies with Ruby sometime while we're here?"
"Dad and I were wondering if we could rent Lion King and watch it with the kids while we're here. Do you think they would like that?"
That's the routine we've gotten into – finding out what the parents want and gently asking for what we'd like. Sharing expectations – it keeps all of us happy, with no regrets when our taxi is pulling away from the house.

What activities or excursions do you like to do with your grandkids when you're visiting?  Share your thoughts in the Comments section below. Thanks!
Check out my other articles about visiting your grandkids, including: